Serrata Frankincense - India 2 oz.
This beautiful silver, blue/green, and amber Serrata Frankincense is freshly harvested from India. It has an amazing sweet-spicy scent that is really lovely and unique.
Mermade has never carried Serrata before, simply because we could not find a good source and most we tried were just not up to our standards. This one is different and unlike what we experienced in the past, it is simply gorgeous and the scent is fabulous! - (thanks to Dan Riegler)
Serrat grows from India up through Punjab and into Pakistan. Frankincense Serrata is used extensively as an incense and incense ingredient in local rituals and ceremonies.
Boswellia or Frankincense Serrata is likely one of the most well-known and most-used types of Frankincense in the world. Also called Indian Olibanum and Salai in India, its traditional medicinal uses are well recorded.
"Boswellia Serrata, like its Frankincense cousins is rich in Boswellic acid which contributes to its anti-inflammatory properties. Boswellia serrata is easily dissolved in oils to produce cremes, salves, and other medicinal/cosmetic products or ground into a powder form to be taken as a capsule. It is readily found in natural health food stores in capsule or extract form.
Burned extensively as an incense, it produces a calming spicey and citrusy smoke that promotes positive energy, enhanced creativity, and meditation. As with other Frankincense varieties, the smoke acts as an outdoor insect repellant when burned on charcoal ."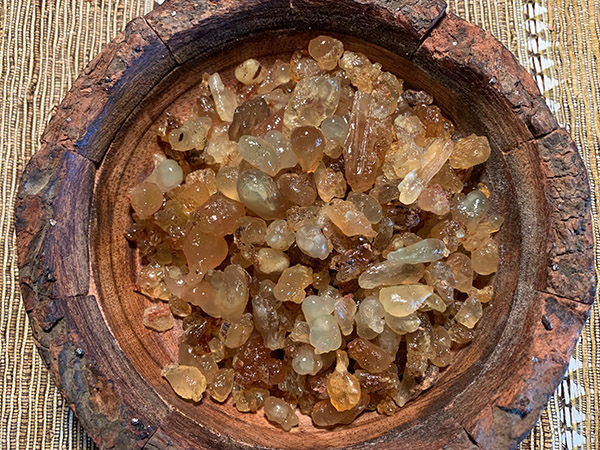 People who purchased this also purchased...