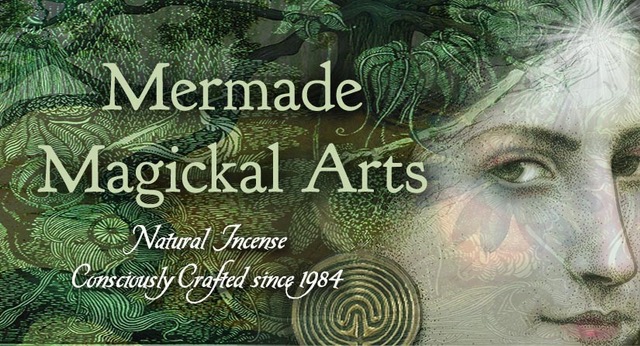 To Our Valued Customers regarding Golden Lotus Electric Incense Heaters
Update 4/14/21 We are making some progress and hope to have more heaters soon.
At present, we are sold out of Golden Lotus Heaters due to unprecedented
demand this holiday season. In addition, our yearly shipment of heaters has
been held up due to new trade restrictions in China. Right now, we are unable to
predict when we will have the heaters in stock again.
More About Us
Mermade brings you the finest in Natural Incense Blends and Materials, as well as Artisan Perfume Oils, and fine Frankincense. All our products are lovingly created and packaged by hand here in our workshop. Katlyn's blends are unique and we believe that they will enrich the beauty of your life. Most Incense on this site is available only from this website, but we do carry a few carefully chosen scents and imported items that we believe are very special and want to make them available to you. Almost all of our incense raw materials are directly sourced, we strive to only carry the best.
Our selections are made in small batches and change frequently, so always check out "What's New and Featured" as well as our Facebook page. We announce all new products and blends as they come out on Facebook, if you want to know about them first, please visit there often.
https://www.facebook.com/MermadeArts/
We also offer as a gift to our customers a selection of articles on Incense and Fragrance - its history, art, rituals and uses-
as well as full directions for burning fine incense

Contact Mermade by email if you have any questions or requests at: mjb@mermadearts.com