Maydi Frankincense - 2 oz. Premium Resin - Somalia
Maydi Frankincense(Boswellia frereana)
(Certified Organic Frankincense, with light dry scent)

Maydi is native to Somalia and found only in coastal North Eastern regions. Just like Frankincense Beyo (Boswellia Carteri) and Myrrh, Maydi Frankincense grows naturally in uncontrolled conditions without human intervention. It is organic and a beautiful shining honey/hay color.

The scent is balsamic and richly aromatic. It is not a sweet resin but lovely and "dry" - classic and royal. I personally like to mix it with Omani Frankincense to make a perfect full aroma, with many levels revealed as they burn. On the Electric heater it melts into a clear pool of honey resin and simply explodes with fragrance on charcoal .
A timeless incense and natural remedy, Boswellness Frereana Resin is directly sourced from the tree to you with no additives or alterations.
This price is for 2 oz.

Maydi means " king of frankincense"

It is used in Temples, Churches, for ceremony and meditation . It is steam-distilled to produce essential oils and also widely used as chewing gum.
Boswellia Frereana Resin is our directly sourced oleo gum resin harvested in the mountains of Eastern Africa. An antioxidant, memory booster, and digestive aid, this resin is pale to deep amber in color. As an antioxidant, grind into a powder for use in baking. Place a few pieces in coffee to stimulate the memory. For digestion, place a few tears into chamomile tea. Chewing like a gum helps keep the mouth and gums healthy. Sought after for millennia for use as incense. Commonly used as a flavoring due to being a natural preservative.
100% natural, wild-harvested gum resin

Healing properties: Antioxidant, assists memory, digestive aid, encourages oral health

Other uses: incense, natural preservative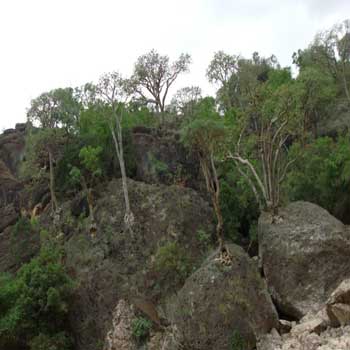 Trees on the steep vertical slopes of coastal Northern Somalia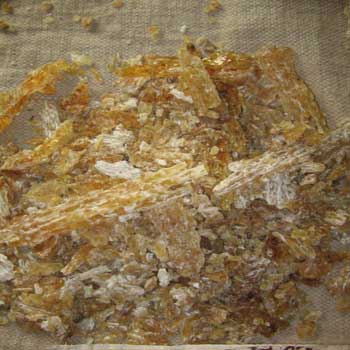 Raw Maydi

People who purchased this also purchased...