Pastilles - Forest Amber Fir and Frankincense
Uplifting, joyous, and alive with the goodness of Fir…
A perfect drop of Fine Frankincense and Fir Balsam Pure Resin with the sweet amber of Labdanum
Mermade Incense Pastilles - The new way to enjoy the best in Frankincense - "Pastille" is an old term for a small cake or lozenge of incense resin, fragrant materials, or hard candy. We have created pastilles of pure resins and natural essences to bring you an amazing incense experience. No fillers, woods or binders, they are made by powdering our favorite Frankincense, plus a bit of sweet Benzoin and melded them together with Labdanum and Fir balsam Absolute and natural resin (thank you Be-en-Foret!) to enhance the scent in a wonderful way. Perfect on the electric heater to experience every nuance of the fragrant resin. They melt and slowly bubble in an amber pool to release a pure Golden Forest scent.
Pastilles are very labor-intensive, but one of my favorite incense creations yet. Warm, resinous and delicious. This process has been honed and developed for many years and Areeya and I are very proud of our little pastilles…
This price is for about 20 pastilles (.5 oz) in an amber jar.
Heat gently to enjoy all the green nuances.
Katlyn's Tip:
Add a few tears of Kua Myrrh to enrich the scent even more...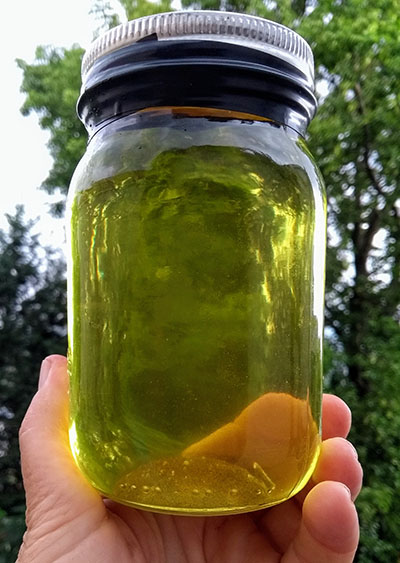 Be-en-Foret after gathering the "Golden Elixlr", Raw beautiful Fir Balsam Resin!
People who purchased this also purchased...