Lavender Kyphi - Esprit de la Nature
The rich resinous smell of a traditional Kyphi with a soft floral nuance
to promote relaxation and a good night's sleep.
INGREDIENTS
From the Garden: Salted lavender buds and Dominican Sage leaves from my garden, Spikenard root from the Himalayas, Violet leaf extract from France.
Resins: Dark Frankincense, Tolu Balsam, Dark Benzoin, Labdanum, Kua Myrrh, Liquidambar, Peru Balsam
A dash of aged Ambergris in Sandalwood oil●Bound with organic honey and raisins ●Rolled in Agarwood and Sandalwood powder
Lavender Kyphi is an incense made and aged many months in the traditional Kyphi method. Its formula is based around many of the fragrant ingredients used in the original Egyptian formulas for Kyphi, such as resins of Frankincense, Myrrh, Benzoin, Storax, Labdanum, raisins, and wine. To these traditional ingredients, I add resins that have floral nuances along with Lavender buds and other botanicals known for relaxing the mind and inducing sleep.
Lately, I have been experimenting with traditional incense-making processes, such as Kyphi, and reworking the formulas to create different scent-scapes with aromatherapeutic effects and as a homage to scent memories of my time in the gardens. Spikenard, which I use in this formula, is a less pungent sister to Valerian, which I grow. On a hot afternoon, the scent from both the Valerian blossoms can make you feel sleepy, like Dorothy in the poppy field. One sweltering day, I was weeding near the Valerian when it was in full flower. I just laid down on the grass in the garden path and fell into a deep sleep. I gather my lavender flowers early on a cool, summer morning and it is always a deeply-relaxing
harvest. The bees are usually thick in the blossoms. The scent of the lavender flowers helps calm my mind and movements as I cut the stems of flowers careful to not disturb the bees and always leaving them a good amount of flowers.
Because of the aging process, making Kyphi style incense is a little bit like blending incense around the corner. By adding nontraditional ingredients, I am never sure how the blend will turn out. But, by following my intuition developed through smelling and observations in nature, I find there is a lot of room for play and innovation in the ancient formulas.
In a tin comes (.5 oz.) 30-40 pellets packed in Lavender Buds and Sandalwood powder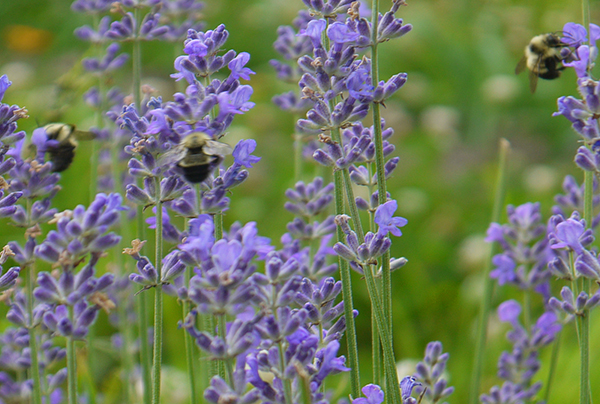 People who purchased this also purchased...