Deep Earth - Labdanum covered Kyphi
A journey into the perfumed darkness...
Labdanum Covered Kyphi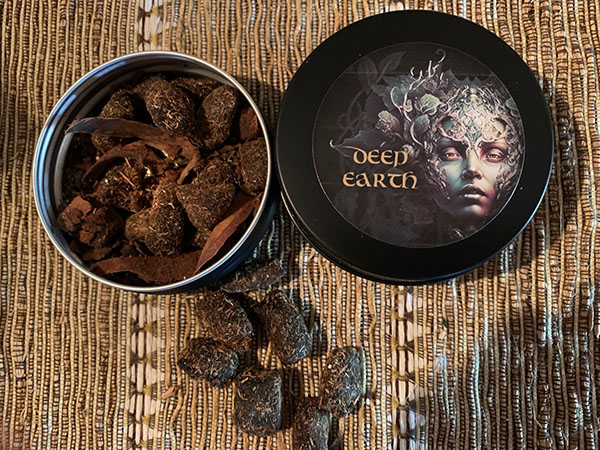 Ready to journey into the dark?
Place a piece of "Deep Earth" on the heater
Dirty sweet and sexy - Dark warm notes like resting on the rich earth.
The scents of Amber Labdanum with Indonesian Patchouli, Vetiver from Haiti, and Black Frankincense. Blended with Agarwood and shrouded in the deep shade of incense and wood
Share it with someone ...
Best heated on an Electric heater at a lower temperature (about 220C)
If you enjoyed Pan's Earth Blends you will love Deep Earth.
Contains:
Labdanum Resin
Blended Omani Frankincense
Yemeni Myrrh
Galbanum
Spices
Styrax and Benzoin
Patchouli and Vetiver
Pan's Earth oil
This price is for .75 oz (13 large pellets) in a black tin, nested in Styrax bark, Patchouli herb, Oakmoss, and Myrrh
People who purchased this also purchased...