Arabian Oud - Kyphi style cakes
Imagine stepping into a hidden coffee house, dimly lit with censers fuming the scents of Frankincense and Agarwood sweetened with Labdanum...the incense rising to mix with the aroma of Arabic coffee.
Delicious ….
This blend was created in the same manner I create Kyphi, a labor of love. Each cake is hand-rolled and cured for months. The finest Agarwood powder and Oud are used (from Rising Phoenix and Ensar) to enfold these fine cakes of resin. Bits of Raw labdanum are also in each tin. It is well known how amazing the combination of Coffee and Agar incense is.
"The activity of coffee-drinking and coffeehouses originated in Arabia, and it moved to Egypt then to Persia then to the Ottoman Empire during the sixteenth century. In the Ottoman Empire, the first coffeehouse was opened in Istanbul in 1555 during the reign of Suleiman the Magnificent. It was founded by two merchants from Damascus and established in Tahtakale, Istanbul. Eventually, coffeehouses offered more than coffee, providing sweet beverages and candies too."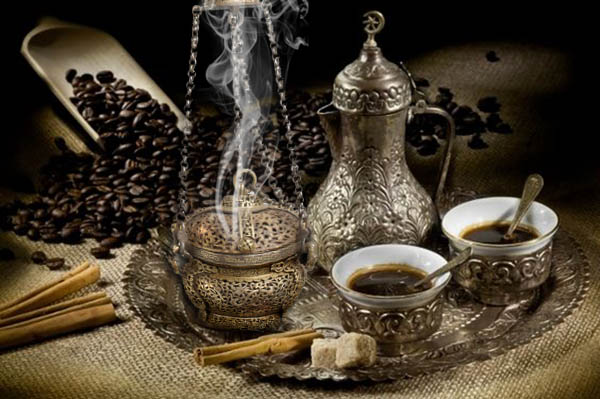 This is for .6 oz in a black tin, 10 -13 cakes are nested in Agarwood power and Labdanum bits
People who purchased this also purchased...