Linden Honey - Relaxing and mellow, like a sunlit meadow …
This one is so delightful!
You never know until you actually light the tip whether a blend is what you hoped for, and Linden Honey is better than I dreamed …
A light fruity floral with honey amber notes and beeswax absolute, in a base of Rhododendron flowers, Agar and Sandalwood. Relaxing and mellow, like a sunlit meadow…
If you enjoyed Sunpati, you will love Linden Honey
I highly recommend a tea of Linden leaves and flowers.
Beautiful tea sachets can be found at Harney and Sons:

"From Provence, France comes Tilleul, a light and lively blend of the linden tree's fragrant flowers and leaves. The naturally caffeine-free herbal is prized for its subtle floral quality as well as its mild digestive and sleep benefits. The flowers and tender leaves produce a light, woodsy brew, as beautiful as its taste, in a mingling of forest-like green and yellow that's all part of the charm."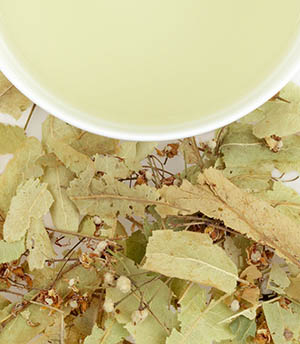 The Linden Tree (also known as Lime or Tillia)
The large shady tree produces fragrant and nectar-producing flowers and the medicinal herb lime blossom. They are very important honey plants for beekeepers, producing a very pale but richly flavored monofloral honey. The flowers are also used for herbal teas and tinctures; this kind of use is particularly popular in Europe and also used in North American herbal medicine practices.
Linden is hermaphroditic, having perfect flowers with both male and female parts, pollinated by insects.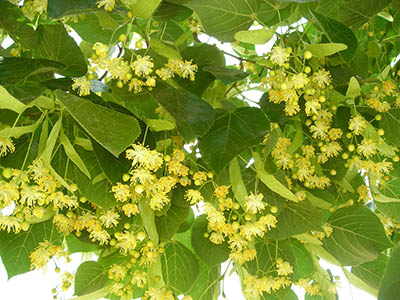 The Symbolism of The Linden Tree
Linden trees have a special place in the symbolism of sacred trees, a symbol of love, fertility, prosperity, fidelity, friendship, peace, justice, altruism, good luck!
For a detailed article on the rich symbolism and history of the Linden Tree
Packed in a glass vial sealed with raw beeswax are 8 sticks nested in Linden Leaves and Flowers

People who purchased this also purchased...