Faery Balm - For lips and fingertips
The lovely light scent of Linden - a tree beloved of the fair ones, graces this sweetly scented Balm.
Made with Pure Beeswax and Jojoba oil, can be used to soften the cuticles and bless the lips, ready for a fragrant caress or a faery kiss.
The balm is scented with Linden concrete, natural and soothing.
Comes in a glass pot with embossed lid...
Wonderful to heal nails after gardening!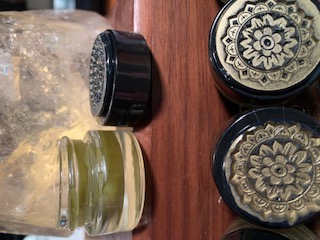 People who purchased this also purchased...