Talamasca - An Occult Fantasy Blend
Talamasca, that mysterious order of mystics and scholars. The word comes from Latin meaning "animal mask", and an old term to describe a wizard or a shaman…

Being drawn to secret orders and wonderful old libraries, I could not resist trying to create incense that would capture the rich musky odors of the meeting place of a secret society, a library of leather-bound volumes of arcane texts, mingled with a whiff of fine sweet vanilla benzoin pipe tobacco, aromatic essence of cognac and the lingering scent of ceremonial incense of private rituals past.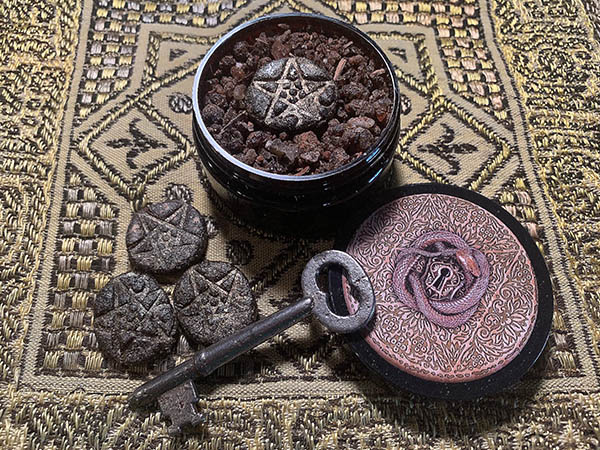 I am very pleased with how it came out, shadowy yet holding the warmth of a good book by the fire, sweet and smoky yet evoking something occult…

Talamasca is a strange brew containing some unexpected ingredients which work together beautifully:

- Black Frankincense
- Oakmoss herb
- Styrax bark soaked in Liquidambar
- Galbanum
- Opoponax (Sweet Myrrh)
- Agarwood /Oud
- Kua, crimson Myrrh
- Rare Tobacco Absolute and Fine pipe tobacco soaked in Benzoin and Vanilla (amazingly sweet and aromatic!)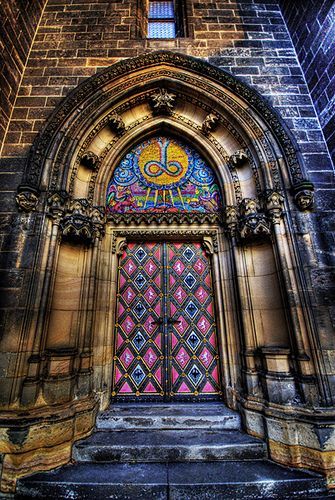 I decided to call it Talamasca from several of the Ann Rice Novels (which have always been one of my many guilty pleasures)
The Talamasca is a secretive group who loosely refer to themselves as "psychic detectives." On the surface, the water seems calm; the Talamasca appear to be nothing more threatening than a gaggle of dusty librarians and antiquarians, led by some rather wealthy men and women, who occasionally go hunting for old tomes, artifacts, and evidence of the supernatural. But as the world of Anne Rice's novels turns, we start to see that there is much more to them, some of it bright and altruistic.
Most of it is deep and dark. .... their motto is...."We watch. And we are always here."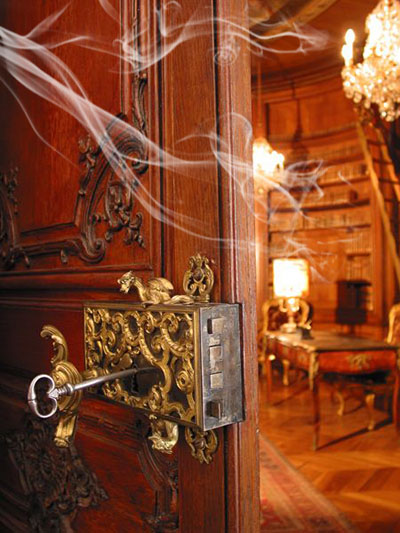 This price is for 1 oz in an amber airtight jar. Also in the jar is an Incense Amulet, made of Talamasca incense ground and blended with and Raisins soaked in Brandy with a pentagram embossed on each
People who purchased this also purchased...