Sea Glass Green Frankincense - Tinted tears, Boswellia sacra
Sea Glass - Whole Tears of Light Green Frankincense Sacra from Oman luminously tinted in marine shades of Aqua Blue and Sea Green - 1.25 oz in a clear jar
Gives a cooling magickal seaside look and a perfect Sacra Aroma …. Balsamic, with clean hints of Mint and Dry lime
The tint is food grade, does not rub off or affect the scent of the Frankincense in any way.
The tears look like bright wet Sea Glass just in from an Ocean wave. So beautiful in appearance you may not want to burn them… use them for a little while in a potpourri or in a seashell as a scented decoration…
But don't miss the unforgettable scent of Sea Glass Frankincense on the heater ….after all, it is the best hand sorted Light Green B Sacra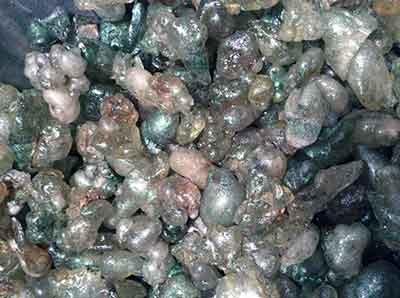 People who purchased this also purchased...