Quiet Mind - A Calming Blend
A unique blend to calm the mind and relieve stress…
Quiet Mind is perfect for creating a peaceful space and ease anxiety. Not to mention its beautiful aroma which slowly fills the room and then drifts to gently grace your whole home.
Its ingredients are renowned through the ages for their healing, calming properties, and their soothing floral and green honey aromas. Though they come from different parts of the world their medicine and fragrance come together beautifully.
There is a synergy with these botanicals that can bring great comfort as well as aromatic pleasure. You can place a teaspoon on the heater and all day whiffs of delight will come your way.
It Contains:
- Rhododendron Anthopogon leaves and flowers
The main botanical is Rhododendron Anthopogon, known as Sunpati in Nepal where it is grown. This precious plant is the national symbol of Nepal
It has a long sacred history…..

The leaves and flowers have an exotic honey floral aroma with lingering sweet fruity notes.
Anthopogon is used in Buddhist temples extensively. This is a wonderful calming incense for meditation to help make spiritual connections by opening the mind and heart to a free flow of positive energy through its grounding, calming, and centering properties.
One of the most well-known benefits of Rhododendron anthopogon is its ability to quiet an overactive mind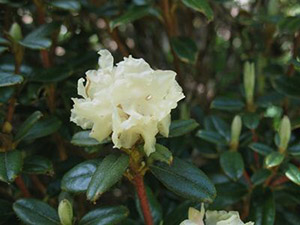 - Linden Leaves and Flowers (Tilia Cordata) and essential oil
I could not describe Linden any better….
"Green apple sweet! Honey, pale tobacco, hay, oh, Tilia cordata! It's a ride through the countryside with all the windows down at that time between spring and summer when the green grass is thigh-high and the flowers a little faded. Its farm stands with berries and late spring greens for sale, and motes of pollen in sunlight. Sweet, sweet floral with deep green apple skin notes, mixed with honey Ah, there's a lovely wine-like quality, a white with fruit notes, crisp and clean and sweet."
One of the most frequent uses for Linden in Tea (or incense) is as an anxiety aid, as its soothing properties help reduce stress and anxiety. It has a minor effect on your hormone levels, inducing a state of relaxation for both, the body and the mind.
Although linden blossom grows widely and is used as an herb, the essential oil is hard to come by. It is cultivated limitedly and mostly in France.
The Linden tree features prominently in poetry, songs, and literature and was also a highly symbolic and hallowed tree to the Germanic people in their native pagan mythology.
"Linden is a mother of a tree - everything about her is feminine, nurturing, loving, and caring as only mothers can be. She spreads her branches protectively like an arboreal embrace. In Norse and Germanic mythology, she is sacred to Freya or Frigga, Goddesses of Love, and in the hearts and minds of the people, she was perhaps the most beloved of all trees."
The outpouring of nectar from her flowers provides a feast for gazillions of bees and epitomizes her generous, providing nature. Bees, of course, are sacred to the Great Mother Goddess and the honey they produce is nectar for the Gods.
Linden is the essence of love, peace, and compassion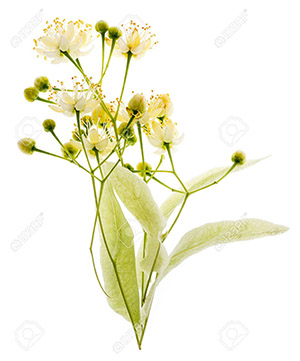 - Lawudo Incense Blend
My very favorite Himalayan blend is Lawudo, from a Buddhist convent in Nepal.
It has been a main ingredient of many of my incense blends for a long time and Lawudo is the base for this blend along with other light and calming botanicals.
Made from a special selection of Junipers, Rhododendrons, and other high-altitude plants gathered in the valleys of the mountains of Nepal. Its main ingredients, rhododendron leaves, and flowers, are collected at the Lawudo Retreat Center, a Buddhist nunnery in Kathmandu, Nepal.

- Fresh Mint and Verbena -
Egyptian Mint and Verbena from our Garden are misted with Spearmint oil to bring light refreshing notes to the blend
- Sultan's Grade Green Frankincense
Finely powered and lightly dusted over the herbs and flowers
This blend is different from most Mermade blends in that it is a dry woody herbal consistency. I believe this will be a lovely addition to any incense collection not only for its fragrance but its healing qualities.
To Heat Quiet Mind:
- It is best on an electric heater like the Golden Lotus that has a timer
- Warm the heater to a lower temp, I like to set it around 200-220, and set timer for 3-4 hours
- Place about a tablespoon in a foil cup (it is best to fill the cup ) and place it on the heating plate
- It will take some time to begin to release its fragrance, but once it warms the scent will continue to grow and evolve
- First, the Mint, Frankincense, and Linden will be released, then the soothing magic of Lawudo will begin to fill your home.
1 oz of this blend comes in a 4 oz gold tin
People who purchased this also purchased...