Nocturne - Song of the Night
'Songs of the night', 'piano bel canto': such is how Frederic Chopin's nocturnes are usually described. The nocturne, perfectly suited to the mood of the evening, evokes with its very name romantic images of the night, the moon, and all the shades of lyrical and dramatic expression associated with them. Its poetry is shaped by an atmosphere of intimacy and reverie.
This incense blend is a shadowy unusual fragrance to enhance the beauty of a moonlit night. A scented nocturne,
inspired by Chopin's Nocturnes.
It contains a unique array of fine ingredients …
- Green Frankincense
- Agarwood
- Golden raisins marinated in Calvados
- Ivy Resin
- Galbanum and Labdanum Resin
- Black Mastic resin
- Dark Benzoin with Vetiver
1 oz. of this Neriko style blend is nested in Dark Benzoin misted with Vetiver, packed in an airtight black jar
While you enjoy this incense listen to the Nocturnes of Chopin...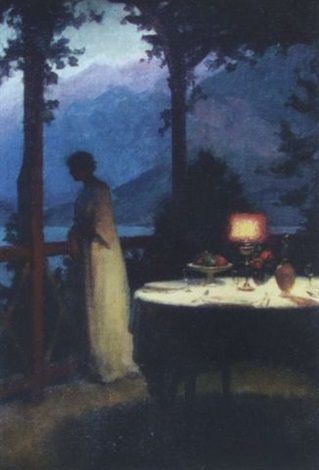 People who purchased this also purchased...