Incense Amulets - Embossed Pentagram
Incense amulets are fragrant charms made of the finest incense blends and embossed with a gold symbol. These have a five-pointed star on each amulet. The incense is a base of finely ground resins and precious woods bound together with macerated golden raisins that have been soaked in Calvados and Brandy. It is a darkly rich aroma.
These make wonderful ceremonial tokens or sacred fire offerings.
The Pentagram has many ancient meanings, including light, protection, and balance of the elements.
Contains:
- Black Frankincense
- Myrrh
- Styrax bark soaked in Liquidambar
- Galbanum
- Agarwood powder and oud
- Kua, crimson Myrrh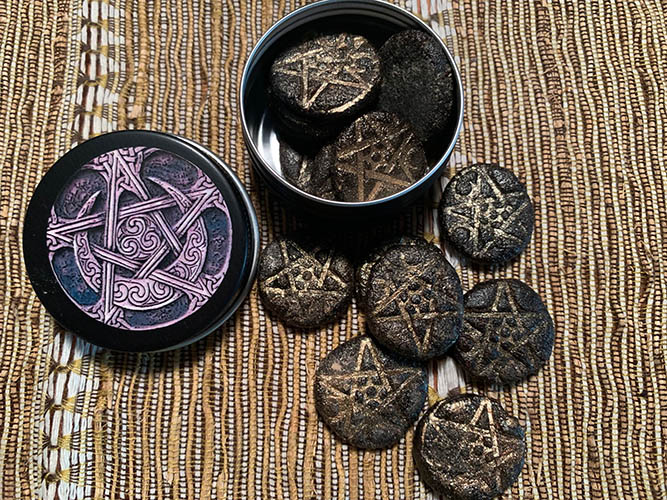 This price is for 7 Amulets in a black tin
People who purchased this also purchased...