Golden Wood - Mellow woods and resins
Aromatic gold…
An unusual combination of sacred woods, plants, and resins come together to release a woody, natural, balsamic fragrance quite beyond description. Not sweet or forest green, but rich with smooth aromatics and an aura of "Golden Wood". It can rest on the heater all day and gently, continually, fill your home with goodness.
This combination came as a flash of insight, it sort of "created itself". It started with Palo santo (holy wood), and then Himalayan Juniper wood (like a cedar chest). Then came the smooth pine scent of Sal resin (Shorea Robusta) and creamy mellow Kua Myrrh. Then local Desert Sagebrush called to be included and melded together with the finest Peru Balsam. Perhaps a few other things made it into the blend, but by then I was just stirring and letting the incense guide me.
Usually, creating a blend is a long and thoughtful process with much experimenting, so It is truly fulfilling being in that kind of incense flow, and I am grateful.
This incense is remarkable. The aroma is soft, clean, and balsamic, with an incredible lingering scent. It is not a heavy incense but a lasting one.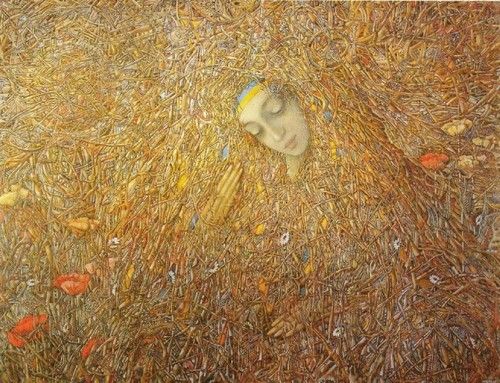 This price is for 1oz. in an airtight amber jar
People who purchased this also purchased...