Amber Temple - "Katlyn's Kyphi" #4
Be transported to an ancient temple...

Like a lingering memory of something mystic and ancient, with a depth of aromatic presence found in classic incense notes.
My scent vision for this Kyphi-Style Blend was to bring natural amber and incense resins together in a scent fit for the Goddess of the Bees. Warm and rich like golden light through a tear of resin.
Those who know our Kyphi incense will instantly recognize the first elements to emerge in the scent - the ancient resins and aromatics that make up Egyptian Kyphi. Then the Amber/Agar will be revealed …I placed precious drops of Wild Thai Oud from RisingPhoenix in this batch, just enough to give a hint of an Agarwood base note.
These pellets are a newly refined blending style, with many fragrant ingredients. Very sensuous yet sacred.
If you have enjoyed my Kyphi creations in the past, then you will love this blend. The traditional ingredients are there but the blending process is a new one I have developed, making it possible for me to blend "Katlyn's Kyphi".
We will be able to create this Kyphi style incense throughout the year with unlimited aromatic variations. This is not a traditional Egyptian process but the botanicals, resins, and spices are. Just because the complicated method of blending and curing has been simplified does not mean the intention and care have been neglected.
I hope that this new type of Kyphi will bring the same joy and sensuous beauty as the old formula. I believe it will.
This is batch number Four. With more to come…
Each jar contains 20-22 pellets, about .75 oz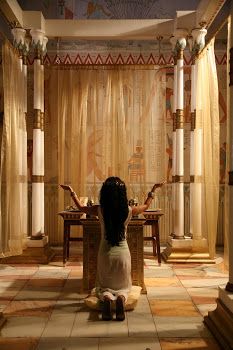 On "Katlyn's Kyphi":
As many of you know I have been creating traditional kyphi Incense for many years, (about 20, I think). It has always been a passion of mine and working with ancient techniques was an invaluable education in incense blending and creation. But making over 10 pounds of Kyphi every year was a very labor-intensive project and the curing took months until it was ready to use. It also took great strength to stir the thick and heavy mixture, not to mention the rolling and cutting process. With the limitations that Covid put on us I did not have an assistant to help me for the last couple of years. Being in my late sixties, I just did not have the strength to do it alone and continue my creative process with other blends. So recently I have found ways to blend Kyphi-style without the long stirring/curing process. Making smaller batches also makes it possible to create it more often. The method is ever-evolving and each new batch will hopefully bring more richness and refinement.
This year it is my pleasure to say that the women in our family (our daughters-in-law Lainey and Megan) now come to help me in the workshop. Katlyn's Kyphi takes many hands and dedicated hearts to make. I am very grateful for their help.
We hope you will try "Katlyn's Kyphi" and that it will bring you olfactory bliss!
People who purchased this also purchased...