Red Moon, Wise Blood - Anointing Oil
A natural deep crimson Essential oil blend. The scent is woodsy and healing, and the color is like holy blood. Created for Moon and Red Tent ceremonies, Rites of Passage and sacred work.
3 ml in a classic glass bottle stamped in gold with triple spiral in a red satin pouch with Art card
Contains the essential oils:
- Heartwood Cedar (deep red)
- Oman Frankincense
- White Sage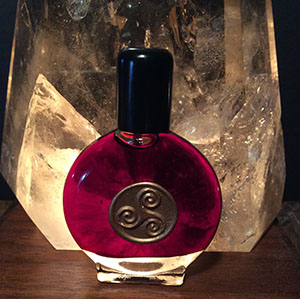 People who purchased this also purchased...