Dia de los Muertos - Copalli Incensio 2 oz
What is remembered never dies....The traditional incense to honor the ancestors and our beloved dead
Copalli is the word for South American and Mexican Copal, or tree resin used as incense. It is traditionally burned in October/November for the Day of the Dead celebration, Día de los Muertos

Our Copalli is the finest quality fresh Copal Blanco ( directly from Oaxaca Mexico) Dusted with just a bit of some excellent Palo Santo Wood . This copal has been broken into nice small hunks to fit on Charcoal or a heater. The Palo Santo powder keeps it from sticking together and also keeps the fresh sticky copal from getting on your fingers:)
I can't speak highly enough of this wonderful Copal, it has just arrived this season and this is the first time we are offering it.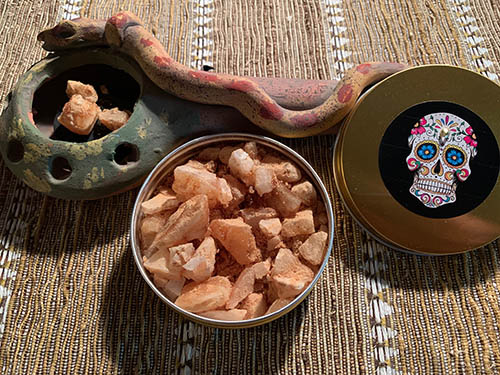 The smoke of Copal is said to guide the dead back to visit the living at this special time of year.
Take some time to honor your ancestors with this sacred smoke.
This blend is best burned on good quality Charcoal, and also makes a wonderful smudging incense as well.
This price is for 2 oz, in a large golden tin with a sugar skull label and crystal jewel

On Day of the Dead:
At first glance, the Mexican custom of Día de los Muertos — the Day of the Dead — may sound much like the U.S. custom of Halloween. After all, the celebration traditionally starts at midnight the night of Oct. 31, and the festivities are abundant in images related to death.
But the customs have different origins, and their attitudes toward death are different: In the typical Halloween festivities, death is something to be feared. But in el día de los muertos, death — or at least the memories of those who have died — is something to be celebrated.
El día de los muertos, which continues until Nov. 2, has become one of the biggest holidays in Mexico, and celebrations are becoming more common in areas of the United States with a large Hispanic population. Its origins are distinctly Mexican: During the time of the Aztecs, a monthlong summer celebration was overseen by the goddess Mictecacihuatl, the Lady of the Dead. After the Aztecs were conquered by Spain and Catholicism became the dominant religion, the customs became intertwined with the Christian commemoration of All Saints\' Day on Nov. 1.
Specifics of the celebration vary with region, but one of the most common customs is the making of elaborate altars to welcome departed spirits home. Vigils are held, and families often go to cemeteries to fix up the graves of their departed relatives. Food, drink, incense, flowers, and candles are offered.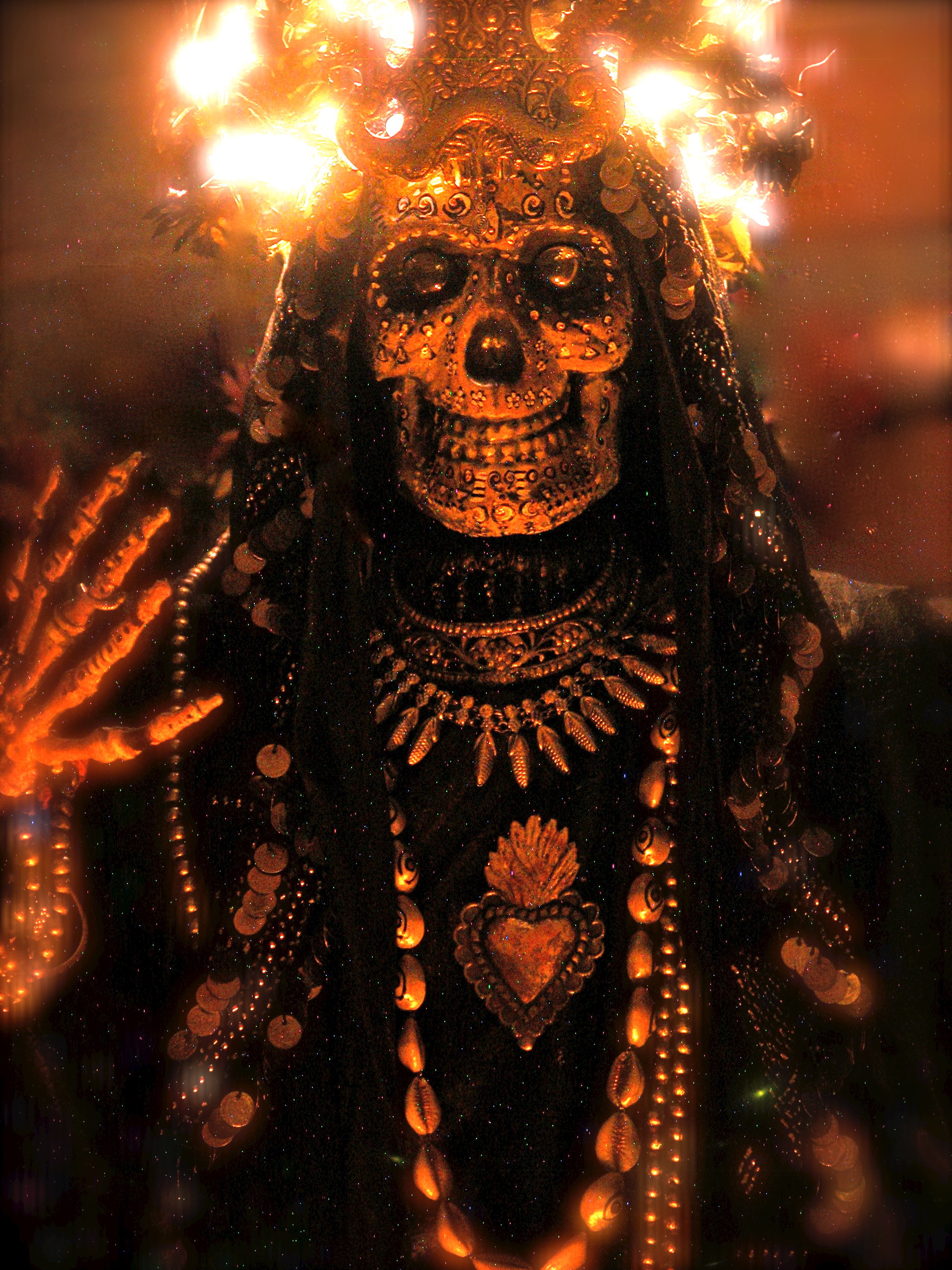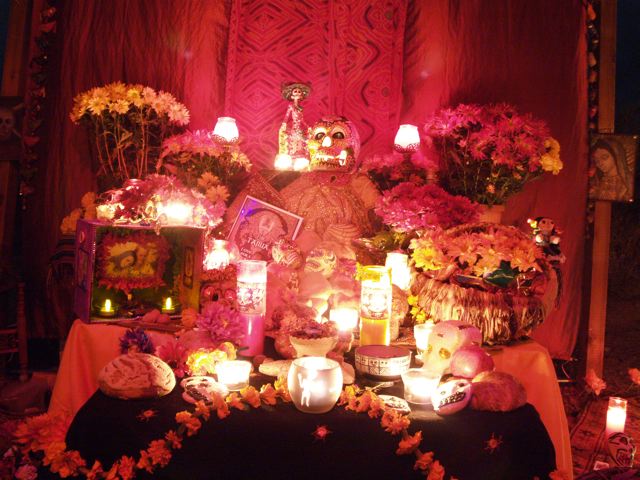 BoneDance Offrenda and "GrandMother Bones" here in Nevada
People who purchased this also purchased...