Edfu Kyphi - Nathaniel Musselman
Edfu Temple Kyphi – 2021 - Created by Nathaniel Musselman
Ancient. Enigmatic. Captivating. It all begins with herbs, spices, raisins, and wine-like many traditional kyphi formulas. However, the Edfu Temple wall carvings detail a manufacture quite different from what is dictated by traditional histories! The compounding of the 2,000-year-old kyphi recipe is meticulously measured, weighed, sifted, macerated, stirred, and cooked over a period of days. But unlike traditional kyphi recipes that produce scented fruit paste (such as those of Galen, Discorides, Plutarch, Loret;) the Edfu hieroglyphs enumerate a complex process that culminates in a purified, refined incense that is mostly resin.
The ancient Egyptian hieroglyphic texts begin:
"Recipe to make the best quality kapet [kyphi] for things divine for use in temples"
The secrets of ritual purification cannot be understated in the matters of Egyptian temple function, and kyphi's purification process has been obscured through time and translation. Temple workers and priests were proficient in their arts, and those working in the sacred laboratories were expected to know the trade secrets. The Edfu hieroglyphs provide exact measurement, math, and method. Modern academic sources provide insight into ingredients, and with a bit of "resurrection magic" an experienced herbalist/incense maker can put it all together...with A LOT of stirring!!
This offering is made with raw plant ingredients that are ground, sifted, soaked with wine, cooked, blended, and hand-rolled into pellets: Turkish storax bark, rosemary, Ceylon cinnamon, Mediterranean labdanum, Chios mastic, Egyptian coriander, juniper berry, Aleppo pine, raisins, Maydi frankincense, Yemen and Namibian myrrh, and more. The incense can be slowly melted over charcoal to produce fine fumigating smoke or used on an incense heater.
The incense pellets produce a unique scent of frankincense and myrrh, pine mixed with complex undertones of the herbs and spices sweetened by raisins and wine. This blend also mitigates many scorching issues associated with fruit-paste-style kyphi. Manufacture of this batch began before the North American June 14 eclipse and was completed shortly after June 21 Summer Solstice. 10 pellets per package (one for each day of the Egyptian week) about ½ ounce total.
1Vermillion, Karl. Kyphi: The Sacred Scent. Revised edition. CreateSpace Independent Publishing Platform, 2019. ISBN: 9781456410490
2Réka Vadas, « 'The Beautiful Place of Kyphi and Wine'. The Laboratory at Esna Temple », ENiM 13, 2020, p. 93-132.
3A. LÜCHTRATH, "Das Kyphirezept", in D. Kurth (ed.), Edfu: Bericht über drei Surveys; Materialien und
Studien, ITE: Begleitheft 5, Wiesbaden, 1999.
This price is for ten, 1.5-gram pellets in a black metal case, nested in raw Sacra and Carterii Frankincense tears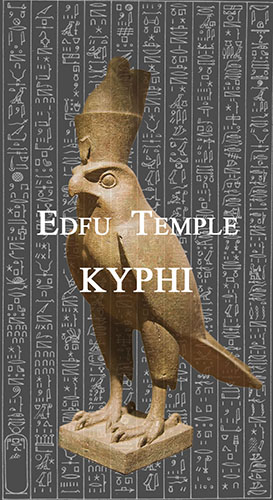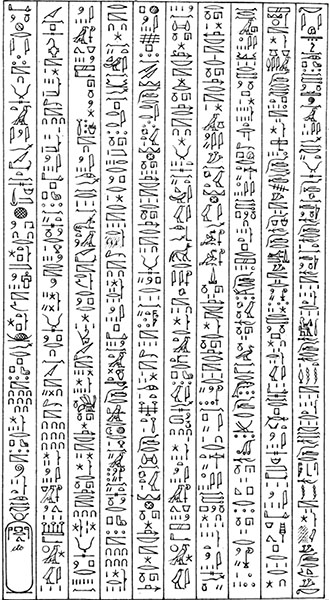 People who purchased this also purchased...