Feather Incense Tool - Natural Earth Tones - Beaded
Incense tool and smudge feather....A great tool for any incense lover. These natural feathers are beautiful earth tones, really lovely!
We made these Feathers like the one I use every day. I wanted something to move the incense in the censer and lift the smoke these work perfectly. A beautiful large feather tipped with a metal point and hand beaded Peyote Stitch in bronze metallic seed beads.
These feathers are hand beaded here by our dear friend Jean, made with great care and intention.
A perfect incense accessory, nothing else moves the sacred smoke quite like a feather. Traditional and functional, each one is unique and made in a sacred manner.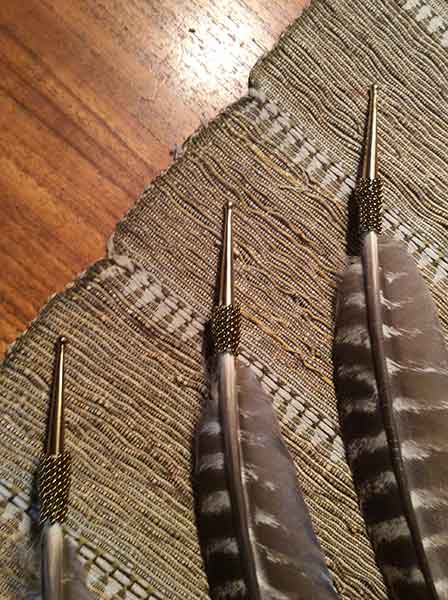 People who purchased this also purchased...