Cistus Creticus Incanus- Pink Rockrose Herb & Labdanum Absolute- Crete
For Labdanum Lovers....
This Cistus is well known historically as a fragrant and healing herb. It comes directly from the growers on Crete. This herb has been mixed with a lovely Labdanum Absolute to make it an incense all on it own.
I have found it to be a perfect incense base, with soft balsamic herbal notes on the heater that aromatically supports other herbs and resin. It is also lovely heated all by itself. Cistus, or Rockrose, is the species of plant that Labdanum comes from and the scent of the resinoid comes through on the leafy herb.
It is ground to a coarse powder and ready to use in blends.
Cistus incanus or Pink Rockrose is a rich source of beneficial bioactive compounds such as rutin, gallic acid, bioflavonoids, proanthocyanidins and polyphenols. It is a well-known as a herbal medicinal remedy that has remained popular over thousands of years.
This price is for 1 oz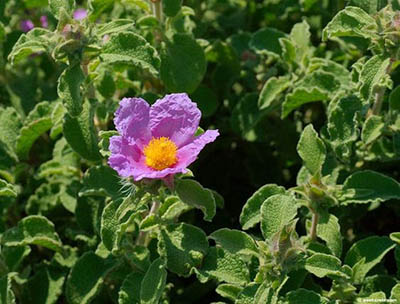 People who purchased this also purchased...