Yemeni Gold - an unusual Frankincense
On sale at half price.....
Socotran/Yemeni Frankincense - Boswellia socotrana
Yemeni Gold, as we call it, is rather a mystery to us….it is a very clear clean golden resin with a sweet, minty , balsamic aroma. We bought it from Socotra , but believe it is from Yemen and not grown on the island. Never the less it is a lovely Boswellia. This is a very good price for a resin form this area. .
This Frankincense smolders in a similar manner to B. carterii when placed upon a hot charcoal. The resin releases most of the essential oils first and then chars towards the latter half, making it important to remove the black lump from the coal during the burning cycle. The aroma is very much like B. carteri, though it does seem to have some sweeter notes with slight earthy characteristics some of the time. For optimal aromatherapeutic purposes, use an indirect heating source such as an electric heater .
Price is for 1 oz.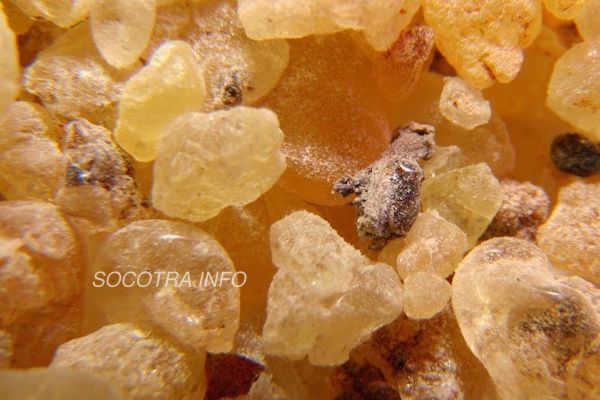 People who purchased this also purchased...