Superior Mixed Frankincense - Oman - 2 oz.
This is a fresh shipment from Oman of top-grade beautiful mixed Hougary frankincense!
Its fragrance is amazingly clear and full, a frankincense lover's dream.
This is an unsorted mix of gorgeous premium Royal Green, Silver, and Red tears.
Traditionally reserved for medicine, high-end incense, and tea, Royal Hougary tears share a bright, sweet, amber, pine, mint, and citrus scent.
"This Frankincense is one of the types that contain Boswellic acids which have been shown in laboratory studies to be anti-inflammatory and cause apoptosis in a variety of cancer types. Green Royal Hougary is highly valued in traditional Arabian folk-medicine."
It is a great pleasure to be able to offer this fine blend of the best in Frankincense.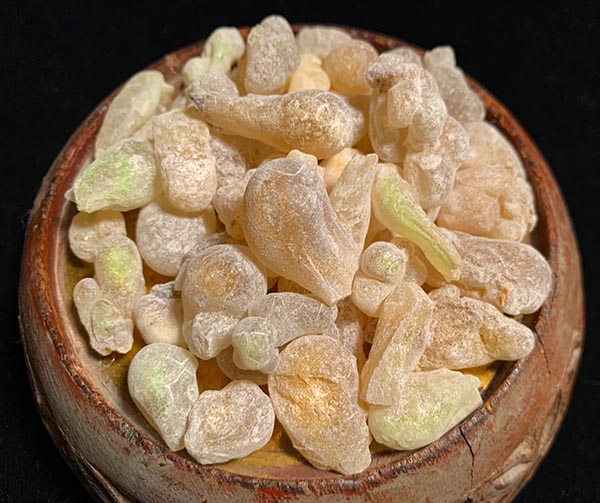 Photo of this frankincense misted with Frankincense EO, check out the variety of color!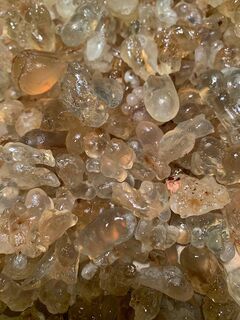 People who purchased this also purchased...