"Honeycomb" Frankincense - 5 oz. - Large Chunks of Honey Boswellia Sacra
The new shipment of "Honey" Frankincense had a lot of very large chunks that reminded me of "Honeycombs". Instead of breaking it up, I thought that some folks would enjoy these shining amber pieces....
As lovely to look at as it is to smell...
This is a warm brown Frankincense resin with a honey-like look and scent. More woody/amber and balsamic than most. Very large amber "Honeycomb" chunks.
This price is for 5 oz.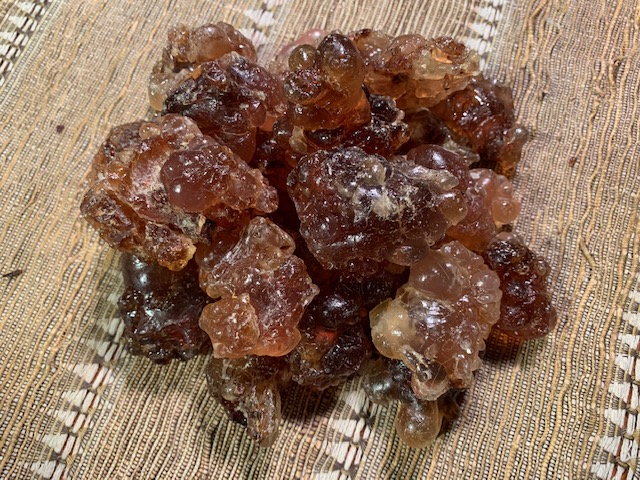 People who purchased this also purchased...