Sandalwood Powder - Finest Heartwood - Tamil Nadu, India
Do not miss this opportunity to experience some of the finest Sandalwood in the world ...
We have not carried Sandalwood for long time , but when I smelled this I was enchanted, and knew I had to share this precious wood with you. It is very expensive but worth it.
This is old wild stock heartwood from one of the most sought after regions in the world, Tamil Nadu , India. I even preferred this wood to the classic Mysore.
It is extra fine powder ground from raw heartwood. The scent is almost floral in its beauty.
This price is for 10+ grams in an amber glass jar
Perfect on the Golden Lotus or for use in blends and body powders
As JK at Rising Phoenix puts it:
"I've rarely run across the "floral type" heartwoods. These are the rarest type of heartwoods - you'll notice they have an almost rosy floral note to them."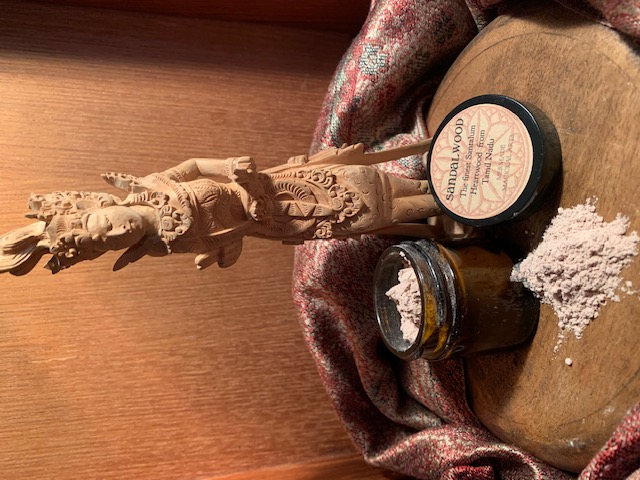 People who purchased this also purchased...