Yincense - What Is It?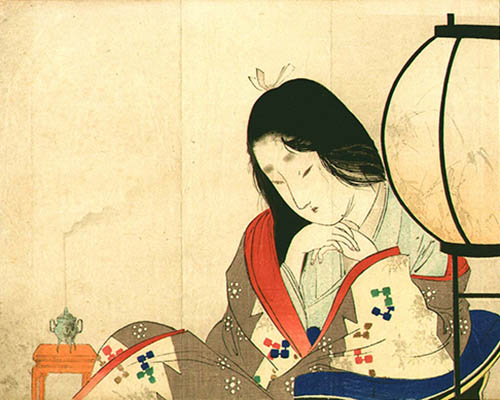 Yincense is pure botanical incense made with unusual and ancient methods for preserving the fragrance of fresh from the garden flowers and botanicals. These methods use salt, fermentation, enzymes as well as the enfleurage of precious resins and woods. They produce the most realistic and broad scent experience of the living plant spirits as possible. Yincense weaves a tapestry of scent like wind threads in a landscape. Many Yincense blends are an intimate incense that requires you to stay present if you want to be in conversation; no monkey mind for her.
Yincense is made to be used on the low setting of an electric incense heater or on a mica plate over a cool charcoal buried in ash. carefully managed coal under a pile of ashes.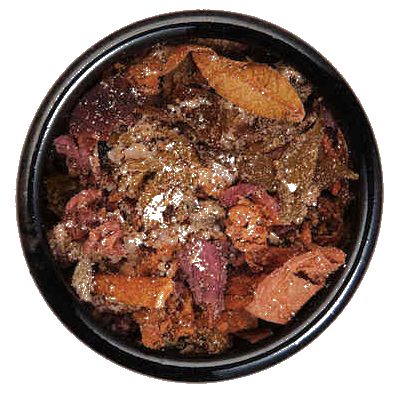 The Birth of Yincense
In recent years, there has been a small group of passionate incense artisans around the world collaborating and exploring ancient and new methods for making incense. Dabney Rose and Be-en-Foret are among them. Due to complicated sensitivities related to Lyme disease, Dabney found herself unable to tolerate essential oils or anything else from little
brown bottles Together, Dabney and Be-en-Foret began to explore methods of preserving flower petals to make incense From the results of one of these experiments, Dabney made incense flower pearls and called them "yincense". Be-en-Foret immediately recognized the term "yincense" to be the perfect expression of the kind of incense they were trying to create with their experimental methods.
Dabney Rose
Dabney stepped onto her fragrant path in childhood when she established a perch in the blossoming apple tree and her young mind began the discovery that 'fragrance' could be another whole dimension in life and not just a smell. At the age of 11, Dabney asked her chemist father to help her make some incense from the wild plum blossoms at the edge of their West Virginia woods. She can still recall the feeling of awe when their experiment actually did smell of wild plum. 1987 was a watershed year when her father introduced her to the alchemical art of distillation. Using glassware from his lab, she played in the arena of hydrosols for more than a decade before she connected with any other distillers. These solitary experimental years were rich with boundary-less explorations and gave her a broad education of what was possible. Her hydrosols were on the market years before hydrosols came into common use in aromatic and body care products but by the late 90s, they were selling worldwide. a glass still of her own construction, she distilled plant spirits into fragrant waters which in the following years sold around the world.
Dabney was also one of the early pioneers, blowing the dust off the process of enfleurage, their extracts, and the making of absolutes for a new generation of perfumers. In 2015, she founded a small, select group of incense makers from around the world to share processes, ingredients, and results. In the past years, Dabney gathered aromatic material from around her home up in the Blue Ridge Mountains of Virginia and gently coaxed them into Yincense and from time to time still explored the boundaries of distillation. Recently she has moved further north in the mountains to upstate New York where she is beginning to explore a whole new aromatic environment.
Be-en-Foret (Bonnie Kerr)
Be comes to the fragrant arts through her intimate connection with plants. She has lived and worked as a plant healer in forests around the world, off grid without what many would consider "proper housing". It is her direct experience with living plants that informs and directs her work in the aromatic arts. She often receives the inspiration for an incense blend whispered in her ear while harvesting fragrant plants. She likes to create blends that reproduce the scentsong and effects of a particular environment. A lifelong student of ethnobotany, Be was initiated into the cultural and spiritual use of plants of the sacred hula by a Hawaiian elder. She brings this awareness of plants to her incense that aims to recreate ancient sacred spaces. She works in Quebec, Canada connecting with plants and her forest environment through the techniques she was taught and by the knowledge she possesses through blood and bone ancestors.
The invention of the adjustable, electric, incense heater has an enormous influence on Be's incense path. Not only does this heater make fine incense more accessible to people living in the West but it allows for a far more subtle range of aromatic possibilities than ever before.